Avoiding Water Damage While Vacationing
6/8/2020 (Permalink)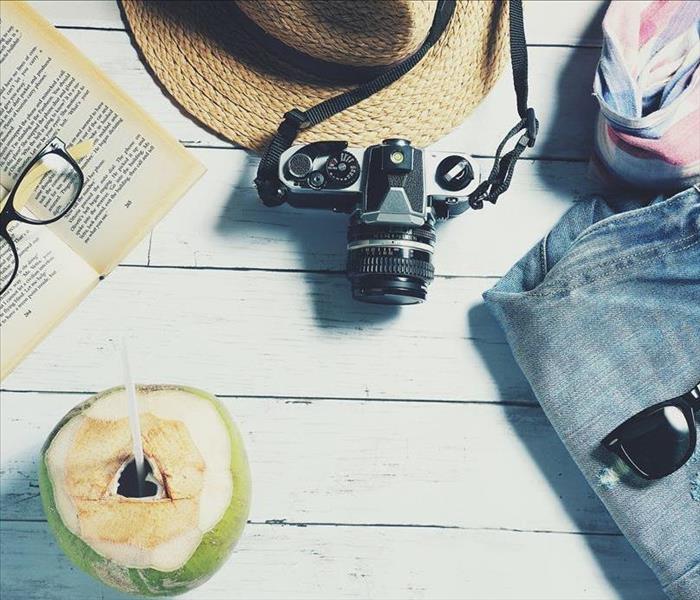 When planning a getaway ensure all things are in order before travel to avoid water damages while vacationing.
Planning a getaway is an excellent idea, especially after all the stress of work, idleness, being indoors for too long, and more. It is best if you spin your web elsewhere sometimes to refresh your body, mind, and soul. It is always good to keep your house in order before going on a vacation to keep your mind at ease and to prevent property damage while you are away.
You could be at risk of water damage if you fail to check the little things that matter before leaving the house. Check for dripping water, leaky pipes, and ensure to turn off water sources.
Tips to help you prevent water damage while you are out vacationing:
Turn off Water Sources
Turning off water sources could save you from headaches when you return. If the water mains is not turned off, pressure could build up in pipes, which may lead to leaks or pipe burst, causing your house to become flooded.
Check Your Appliances
Before leaving the house, check your washing machine, dryers, dishwasher, and refrigerators for leakages and fixes. Consider replacing damaged supply or drain lines as well.
Clean Your Rain Gutters
People sometimes don't remember to check their gutters for debris and blockage. Have your gutter cleaned and debris removed before vacationing to prevent water blockage.
Have Someone Checking in On Your Home
Consider having someone check up on your home regularly if you plan to away for several days or weeks. Having someone check on your home could help detect any water leak issues. At the same time, you are gone and prevent and damages from escalating if detected and fixed early.
Check Your Home For leaks
Pay attention to pipes under your kitchen and hand washing sinks. Rust, cracks, pipe damage, or drains repair should be completed as soon as possible. Check your windows and doors for any loss and fix to prevent rain from entering while away.
Get the service of a professional to ensure all repairs are carried out successfully to guarantee the safety of your property while you are away.