Appliances That Can Lead to Water Damage | SERVPRO® of Citrus Heights/Roseville
1/8/2020 (Permalink)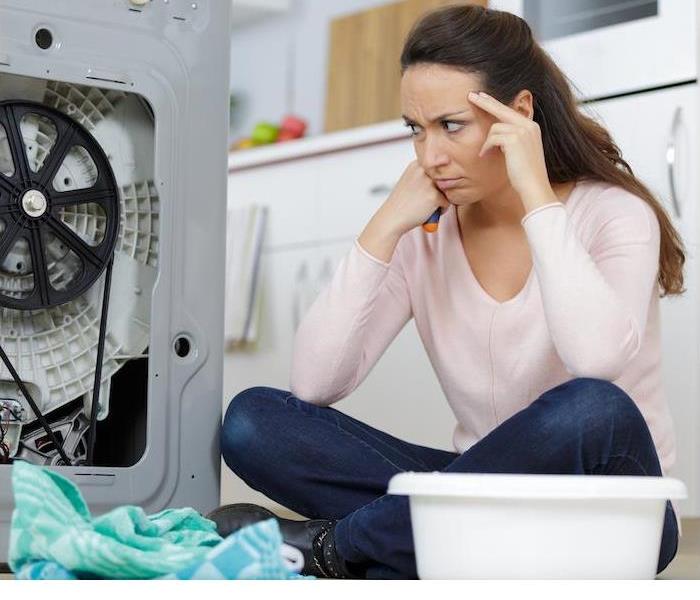 If your home experiences any flooding or other water issue, SERVPRO of Citrus Heights/Roseville is here to dry, clean and repair any damage.
Water damage typically comes to mind as an external factor, brought on by weather or natural disasters. However, water damage can come from inside the home as well, often as a result of malfunctioning appliances.
Luckily, homeowners can combat this by knowing what appliances to regularly check for issues so they can prevent any small leaks from becoming bigger problems.
Appliances That Are Common Water Damage Culprits
Hot Water Heater
Hot water heaters are recommended to be replaced every 10 to 15 years, but premature leaks are extremely common. Hot water heaters are one of the leading causes of water damage in the home, and it is important to inspect them for leaks, cracks, and other wear regularly to prevent any leaks from going unnoticed.
Refrigerator
Refrigerators with ice makers are connected to the home's water line via tubing that is generally malleable and thus prone to wear and tear. The seals can wear down over time or the tubing can develop small tears, which can lead to slight leakage. However, this combined with the fact that refrigerators are rarely moved can lead to larger damage if regular checks are not made.
Dishwasher
Dishwashers are another item that is generally "tucked away" in a cabinet and not often moved, but homeowners should regularly pull them away from the wall to check for water damage. Dishwashers do not have a long lifespan and are thus not always covered by homeowner's insurance if they cause water damage.
Washing Machine
While washing machine hoses will typically not wear down visibly, they can still develop leaks with time that can cause problems. This is so common that it is advised to check hoses each month for any hidden leaks and replace them every five years even without signs of wear.
Air Conditioner
It is common for an air conditioning unit to build up condensation as it operates, which is normally drained away quickly. However, any issues with this draining mechanism can cause much larger issues if your unit is inside the home. Following your manufacturer's instructions as far as inspection and maintenance is the best thing you can do to prevent this, in addition to doing your own visual checks in between official inspection calls.
If your home has been impacted by water damage or you'd like to put a plan in place in case it happens to you, contact us to learn how we can help.