How To Be Prepared for a Flood in Citrus Heights, Roseville, or Carmichael
3/2/2022 (Permalink)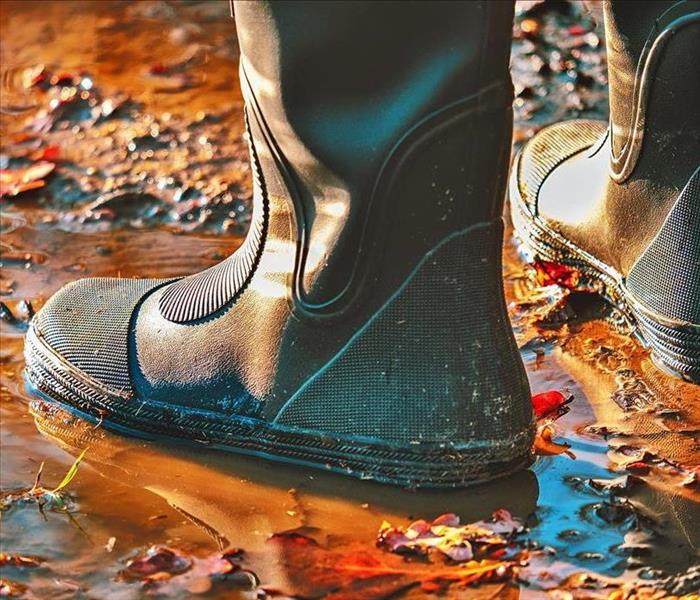 If you ever get caught by a flood and need professional help, don't hesitate to contact SERVPRO of Citrus Heights/Roseville, and Carmichael!
Preparation is an important safety measure for unforeseen circumstances like floods caused by a natural disaster or poor maintenance. There may not be a natural water source nearby, yet, a flood can still affect your building. Poor drainage can lead to flooding, a broken window can also allow water damage during heavy rain, a broken pipe or dam, or even human error can lead to a flood.
Flood as a natural disaster is not preventable. However, good preparedness will mitigate property damage or loss. This post will guide you on preparing for flood in Citrus Heights, Roseville, or Carmichael.
1. Get a disaster supply kit for an emergency.
A disaster supply kit contains supplies your family needs to survive a disaster. It can be used at home but should be easy to carry in the case of evacuation.
Below are the items needed in your disaster kit.
Water (3 days supply; one gallon per person)
Food (2 weeks supply for home; 3 days supply for evacuation)
Flashlight
Spare batteries
First aid kit
Cell phone or satellite phone with chargers and a backup battery
Battery-powered radio for information on rescue, evacuation, or supplies
Cash
Blankets
Mask
Multi-purpose toolbox (to turn off utilities)
Area map
You can create a disaster kit for yourself using the mentioned items or purchase a pre-assembled emergency kit. Remember that the disaster kit should be easy for you to carry.
It is ideal to have multiple disaster kits for home, office, and car because no one knows where they'll be when caught by a flood.
2. Store important documents electronically and in waterproof storage.
Scan copies of your documents and save them in your email, cloud drives (Google Drive, One Drive), flash drive, or even in your phone. Keep the hardcopy waterproofed to protect it from water damage.
3. Prepare and practice an emergency escape plan
Design an emergency escape plan for flood and fire disasters and practice it with all family members. The emergency plan should include escape routes, conveying points, and emergency contacts. Practice the emergency plan with every member of your family at least twice a year. Everyone should be family with the emergency contacts (especially the kids) and have the numbers saved on their phones. Identify a friend or family outside your community where family members can go to or contact when separated.
4. Insure your Home or Business from flood
Choose an insurance policy that covers your building from internally or externally caused flooding to save you from financial burden.
Secure your insurance policy papers with a waterproof bag and store them electronically, as mentioned earlier, to help you process your insurance claim after the flood.
5. Clear your drainage regularly and fix broken windows to avoid blockage or water entry into your building. Have a professional check and replace worn-out pipes or sinks.
If you ever get caught by a flood and need professional help, don't hesitate to contact SERVPRO of Citrus Heights/Roseville, and Carmichael immediately.