Most Common Places a House Fire Originates
6/29/2021 (Permalink)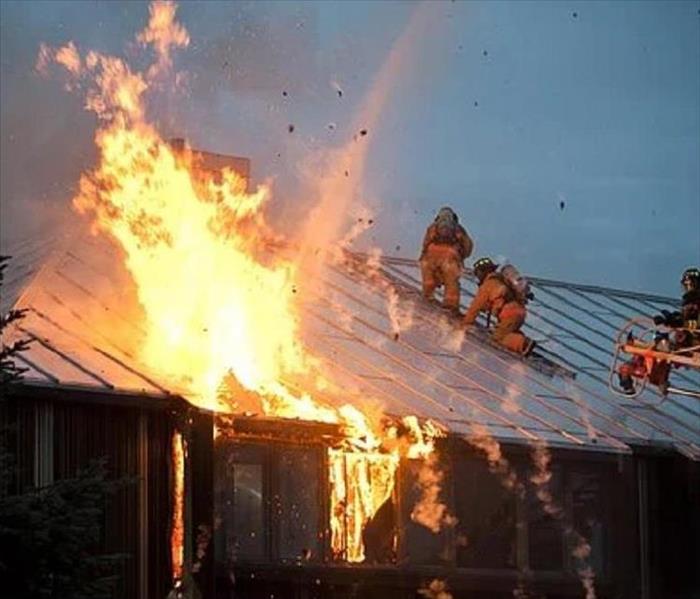 Our staff at SERVPRO of Citrus Heights, Roseville, and Carmichael are fully trained to clean up and restore your home if there is a fire.
There is nothing more important than a good, safe, secure home. Everyone will agree with this famous saying. So it is a must that we take all steps to ensure that our home is the safest place. Sadly, though, incidents can happen in the comfort of our own homes.
According to the United States Fire Administration, residential buildings are the leading property type for fire deaths, injuries, and property losses. To prevent this from happening, it is best to understand the most common places where spark starts and turns it into a savage fire if neglected.
1.The Kitchen
Cooking is the leading and most common type of fire comprising 49 percent of all residential fires, according to NFPA. Never leave the kitchen unattended when cooking. We also have to keep an eye when frying, or any time when large quantities of grease are involved. Turn off the stove and all appliances once done. Cooking appliances should also be cleaned thoroughly and cooled down properly before storing them away.
2.The Bedroom
Surprisingly, the bedroom is the second most common place where the fire originates in the home. Old mattresses or beddings, carpets, draperies, and other plush objects are often the first items that ignite and catch on fire quickly. It is advisable to buy new mattresses made after 2007 as they are flame-retardant and hold to a higher safety standard as they conform to Federal Mattress Flammability Standard. Place space heaters at least three feet from anything that could catch fire. And do not forget to turn them alongside other heating equipment like heating blankets and pads.
3.The Chimney
If equipment needs preventive maintenance, Chimneys must be serviced and cleaned regularly as well. Since this area is neglected, many fires happen in the chimney and surrounding the fireplace. Keeping your chimney cleaned and serviced can help prevent a fire in your house.
4.The Living Room
Fireplaces, electronics, couches, rugs, and drapes are flammable and can cause a fire. And with all the electrical equipment available in the living room, make sure that circuits aren't overloaded. Also, don't leave your lights on overnight (especially halogen lights and other high-risk materials).
5.The Laundry Room
Dryer lint is the main culprit for laundry room fires. Clean vents and filters regularly. It is important to note that the heat from the dryer can easily cause dryer lint and catch fire. Don't overload the washer or dryer and leave room for laundry to tumble. Machine instruction's manual should be followed.
6.Outside the Home
Having fires outside could catch into your home. Maintain at least a reasonable distance from home when grilling your food outside or having a bonfire. Like cooking, do not leave these activities unattended. Ensure fires are completely put off before heading back inside your home.
7.The Attic
This area of the home is often neglected because of its inaccessibility. It's important to make a mental note or create a schedule to have it checked by a professional, licensed electrician and address issues. Ensure your home is to code when it comes to insulation and electric standards. Dangerous wiring can cause a fire.
It's always a good idea to have your house checked by professionals, especially if your abode is a bit old. Never perform your own repairs or improvements to save money.
If there is a fire in the home, you will need to hire a professional fire mitigation and restoration company. Our staff at SERVPRO of Citrus Heights, Roseville, and Carmichael are fully trained to clean up and restore your home if there is a fire.