Top Fire Damage Restoration Tips
1/26/2020 (Permalink)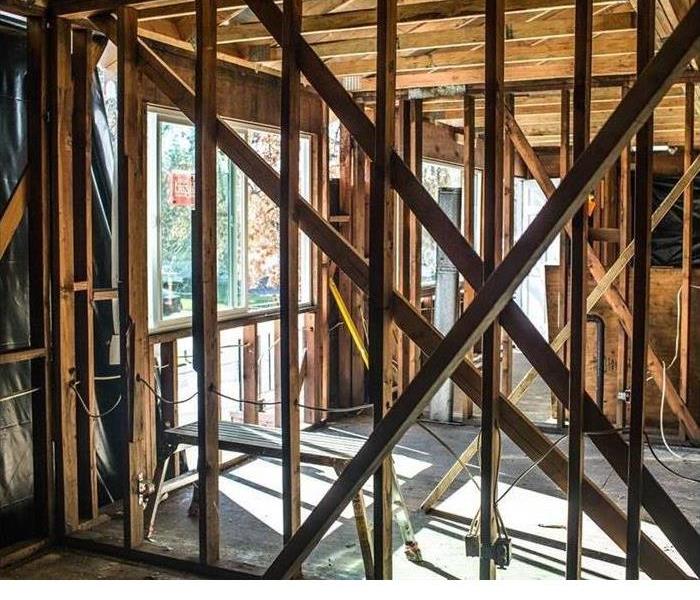 Three of four units in this Sacramento home was damaged and our crews had to tear the structure down to the studs.
Fires in California are very common. As common as fires are, one is never fully prepared for a fire. A fire can devastate a family, a business, and even whole communities. This catastrophe can be a life-changing event. People lose family members and loved ones to fires, and those may even lose their home or their businesses. Some may never fully recover after a fire. Even those that have minimal fire damage suffer greatly.
Fire damage is costly and very dangerous. Professional cleaning and restoration services are needed. You may attempt to restore yourself, there are special equipment and cleaners needed as ash and soot leave behind many toxins and can cause many health issues. There are a few things that could be completed by yourself.
Fire Damage Tips
Contact your insurance company and then contact a professional fire mitigation and restoration service provider.
Until help arrives, limit activity. Until the home is restored limit activity in the home. Movement in the home can cause soot from the fire to travel through the home. Soot particles can become embedded in upholstery and carpets, causing even more damage.
With fire comes water, with water comes mold and mildew. After the fire trucks leave, make sure you air out every room affected and clean out any vents and filters if it is simple enough to access. Mold and mildew can contaminate your furniture, carpets, clothing, mattresses, walls, and even more. Again, limiting movement in the structure is ideal.
Clothing must be dry cleaned. Do not throw clothing exposed to smoke in the washer machine.
Dishes must be cleaned thoroughly as they come into contact with your food. Scrub them well and let them soak well. If you can't seem to wash the soot away, throw the dish away. Do not chance it.
Leave the fire mitigation and restoration to a professional service provider like SERVPRO of Citrus Heights / Roseville and Carmichael. Floors, walls, structure materials, and your belongings need special care. Our team will take care of your fire damage needs
.