Extension Cord Safety
2/28/2019 (Permalink)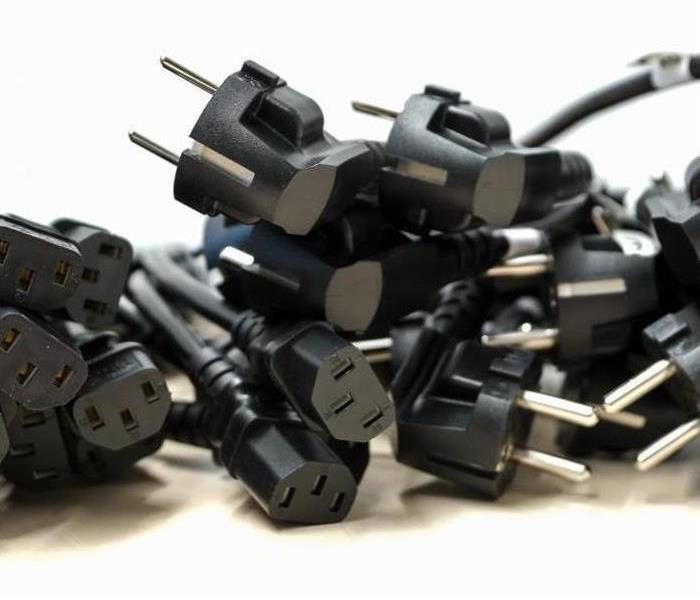 Every year around 3,330 homes fires are caused by extension cords. This results in about 50 deaths and over 250 injuries. These fires start when extension cords overheat when they are not used properly. Keep these tips in mind to help prevent extension cord fires.
Do not overload extension cords with plugs.
Check that they are not damaged. There should be no frayed sockets, loose wires, bare wires, and no cracks.
Do not run cords through walls or ceilings. If the cord is covered the heat cannot escape and result in a fire.
Never force a fit by cutting off parts from a three-prong plug to fit into a two-slot outlet.
Make sure the extension cords are used for their intended purpose such as indoor or outdoor use.
Do not use a power strip with heaters or fans because they can over heat.
Your home is filled with electric powered items so always be sure to use proper extension cord safety.