Avoid a Fire in Your Roseville Home
2/21/2019 (Permalink)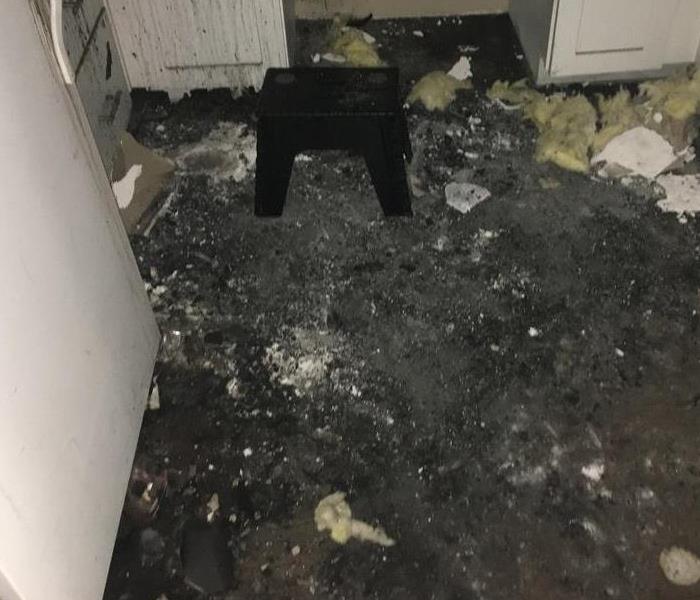 Fires can cause devastating damage to your home and property. In worst case scenarios it can even result in injury or harm to people. Below are the most common causes of residential fires.
Candles – Unattended candles are one of most common causes of fires. The holidays are the peak season for candle fires. Always make sure to store candles away from any items.
Cooking Equipment – Cooking brings people together but when cooking equipment is not handled properly it can cause a fire in your home. Fryers are the top cause of residential fires. Make sure to keep mittens and cloth materials away from stovetops. Periodically check on your food to make sure it is not burning.
Heating – Heating equipment such as furnace or heater are one of the leading causes of home fire deaths. Keep an open space between the heating equipment of about three feet. Never use your oven to heat your home.
Smoking – Fire can easily start from the small embers of a cigarette. To avoid smoking related fire hazards always be careful when disposing of cigarettes. Never smoke in bed or in your car.
Children – Children accidently start fires that result in severe damage or worse. Make sure to teach kids not to play with lighters or matches. Children should also be taught how to respond to smoke alarms and use proper escape routes.
To help prevent fires in your home, install smoke alarms, carbon monoxide detectors, as well as a fire sprinkler system. For professional fire, water and mold restoration services, contact the professionals at SERVPRO of Citrus Heights/Roseville for all of your needs.